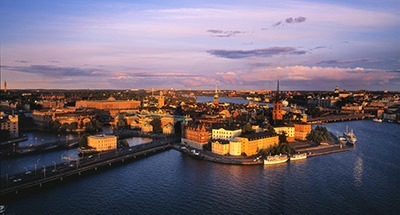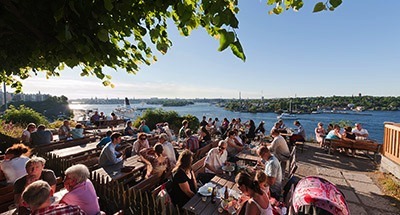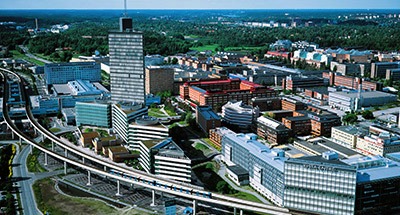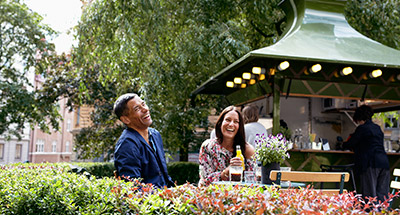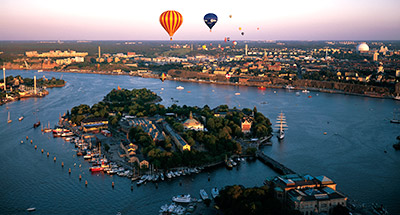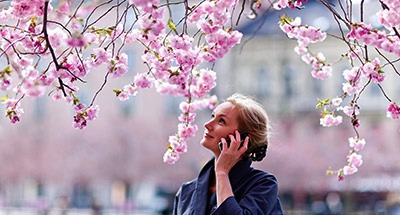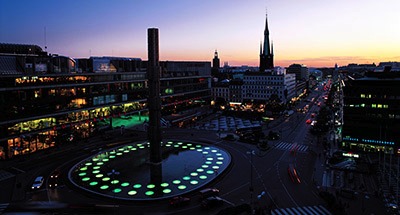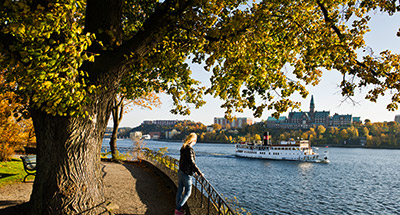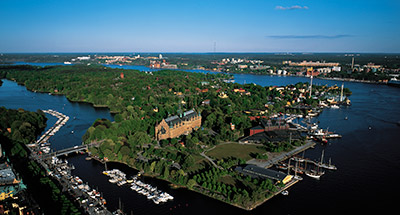 Urbanisation and the shift to a green economy are two of the greatest challenges of our time. Join us for an inspiring and ambitious conference in Stockholm on how cities embrace and meet both of these challenges through green growth. The conference will launch Green Growth in Cities, the OECD Green Cities Program report, which integrates findings from green growth case studies of cities. The conference will elaborate on the potential of cities and regions around the world to foster economic growth and reduce environmental impact through innovative policies and political commitment. The conference provides an international platform for public and private sector leaders to engage in a global discussion and cooperation to enable green growth in cities.

General information
From Arlanda Airport:
Arlanda Express train:
(20 minutes), stops next to the congress centre. Direct access through Stockholm Central Station.
Airport bus to Cityterminalen:
(40 minutes), next to the congress centre.
Taxi:
(40 minutes),
recommended firms
: Taxi Stockholm, Taxi Kurir, Top Cab and Taxi 020.
23 May: Cities and Green Growth – Urban evolution
Conference
Moderator 9.00-14.30: Johan Kuylenstierna, Executive Director, Stockholm Environment Institute
8.15–8.45 Registration and coffee
9.00 All participants seated
9.10–9.30 Opening and welcome speeches

H.R.H Crown Princess Victoria of Sweden
Sten Nordin, Mayor of Stockholm
9.30–10.10 Welcome speech and presentation of the OECD Flagship report: Green Growth in Cities followed by a discussion

Yves Leterme, Deputy Secretary-General, OECD
10.10-10.40 Coffee break
10.40-11.50 Showcasing good examples and policies. High level debate on Cities and Green Growth

Per Ankersjö, Deputy Mayor for Urban Environment, City of Stockholm
Kenji Kitahashi, Mayor of Kitakyushu

Howard Learner, President and Executive Director, Chicago Environmental Law & Policy City of Chicago
Pierre Mansat, Deputy Mayor of Paris
11.50 - 13.15 Lunch with keynote speech, hosted by the Center for Sustainable Built Environment, Royal Institute of Technology (KTH)
Keynote speaker: David Miller, former Mayor of Toronto and former Chair of the C40 Cities - Climate Leadership Group
13.15–13.30 Green growth – a Swedish perspective

Lena Ek, Swedish Minister for the Environment
13.30 -14.30 Case: Stockholm, the green and blue city
Presentation of OECD Case Report on Stockholm, followed by high level discussion
Moderator: Johan Kuylenstierna, Executive Director, Stockholm Environment Institute

Alexis Robert, Urban Policy Analyst, OECD
Anette Scheibe Lorentzi, Stockholm Deputy County Governor
Staffan Ingvarsson, Vice CEO, City of Stockholm
Maria Rankka, CEO, Stockholm Chamber of Commerce
Charlotte Broberg, Chair, Committee on Growth and Regional Planning, Stockholm County Council
Katarina Berggren, Mayor, Municipality of Botkyrka
Göran Marklund, Deputy Director General, VINNOVA, Swedish Governmental Agency for Innovation Systems

Peter Forssman, Chair, Stockholm International Water Institute announces the 2013 Laureate of the Stockholm Water Prize and the 2013 winner of Stockholm Industry Water Award.
14.30 -15.00 Meet a colleague: structured informal meeting programme
15.00-15.30 Coffee break
15.30 Green growth panels
15.30-15.35 Per Ankersjö, Vice-Mayor for Environment, City of Stockholm

15.35-16.50 Eco- districts as catalysts for innovation
Moderator: Göran Finnveden, Professor, Environmental Strategic Analysis, KTH

Martine Liotard, Architect and PhD, IAU, Paris Region Planning & Development Agency
Mårten Frumerie, Head of Department, Development Administration, Stockholm
Thomas Andersson, CEO, Electrum Foundation & Kista Science City
Mette Margrete Elf, Director, Environment Department, City of Copenhagen

Noel Morrin, Sustainability Director, Skanska
16.50-17.10 Coffee break
17.10-18.25 Successful waste, water and energy management
Moderator: Johan Kuylenstierna, Executive Director, Stockholm Environment Institute

Dimitri Zenghelis, Principal Research Fellow, London School of Economics
Yukari Izumi, Member, OECD Green Cities Programme Kitakyushu Team
Dean Amhaus, Executive Director, Milwaukee Water Corporation, Chicago
Martin Powell, Head of Urban Development, Siemens Global Centre of Competence Cities
Berit Balfors, Professor, Department of Land and Water Resources, KTH
18.25 Closing of conference: Per Ankersjö, Vice-Mayor for Environment, City of Stockholm

18.30 Buffet dinner at the venue
24 May: Study visits - Fully booked

9.00-14.00 Cutting edge green buildings and eco-districts:
Visit innovative buildings with smart energy efficient solutions utilising visitors' energy generation, district cooling and bio adaptation of district heating. Join us for a trip to the eco-district Hammarby Sjöstad to study, among other things, the successful vacuum waste collection system, and to the new eco-district Stockholm Royal Seaport.